Hey-Diddly-Ho!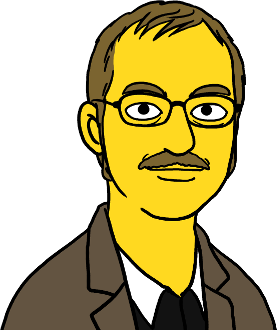 Born this way…
…in northern Germany in the early 1980s.
1988-1992 newly discovered passion for all things creative in primary school at Grundschule Ihlienworth
1992-2002 high school education at Gymnasium Otterndorf
I gained an advanced technical certificate with Musicology and English as specialised subjects.
Shortly after, I moved to Hamburg and then Bremen to pursue my musical career.
In 2006, I set to embark on a journey to Liverpool, where I ended up staying for more than three years.
Ferry cross the Mersey
In Liverpool, after working in numerous day jobs I first got into Software Quality Assurance by working for a video game company called Sony Computer Entertainment Europe.
Killzone 2, Resistance 2, Heavy Rain, inFAMOUS, LittleBigPlanet and various SingStar games are some of the titles I can now proudly list in my professional portfolio.
Homeward bound
In 2010, I returned to Bremen, Germany, in order to begin training as an assistant technical designer (GTA). In 2012, I graduated with sparkling results.
Instead of settling back in with my friends and peers in Germany, I embarked on my second – yet much bigger adventure abroad.
In Dublin's fair City
In 2013, I started working as a Quality Assurance Tester (German) for Keywords International, a leading video game translation and localisation service provider based in Dublin. I contributed to projects like HarmoKnight for Nintendo 3DS, which I loved by the way, and others like LittleBigPlanet 2 for PS3.
In the same year, after finalising my main project Final Fantasy XIV I broke down my tents in Ireland, scraped up all my hard-earned cash and bought a flight ticket to Australia where I would spend the next year of my life without even having a rough idea how to afford it.
Into the Great Wide Open
In Australia, I eventually found jobs as a gardener, a deckhand, events staff and a kitchen steward in a casino which were all exceptionally well-paid, but that's a different story, I guess. …And it doesn't really belong here on my shiny professional profile. But yes, just saying, I can also do these kinds of things. For a lot of money – that goes without saying.
With all that money I went to Asia, which is significantly cheaper than Australia. In Asia, I visited places like Singapore, Indonesia, Malaysia, Hong Kong, China and Thailand.
Homeward Bound…
After working on several projects in Hamburg, Madrid and London, I am now looking to relocate back to Germany in order to participate in long-term projects such as Wanna Grow permaculture garden in the Cuxhaven region.
Feel free to get in touch if you want to get to know me a little better!